I spent just about every weekend underground with awesome cavers my junior and senior year! The club gave me an appreciation of nature and taught me the "leave no trace" creed to live by. I've kept in touch with more caving friends 5 years out of college than any other group of friends I made at JMU.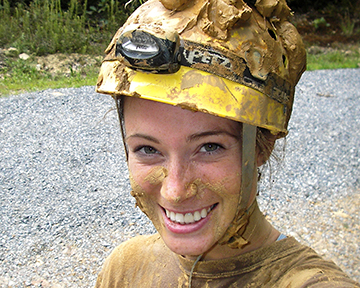 Member & President 2004-07
MUSG is where I found my true friends and the best experiences and adventures. I could push myself to the limit in a completely new environment every weekend . . . I could escape from any stress brought on with classes by simply going underground with good friends, reliable gear and nice rope.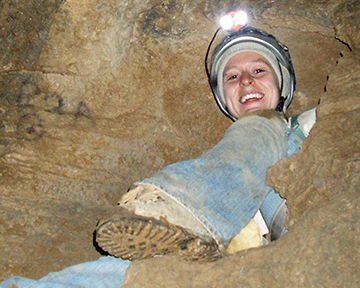 Secretary & Treasurer 2006-09
MUSG was a gateway to the outdoors like none I had ever had going into college. The club's trips opened me up to exploration and a deep appreciation for places that I otherwise would never have even known about. All of these excursions, and people that came along, truly changed my life for the better in myriad ways. To this day, I cave with my best friends, and MUSG was crucial component that provided the experiences that helped us build our friendships. Oh, and there's also the Rat Ranch.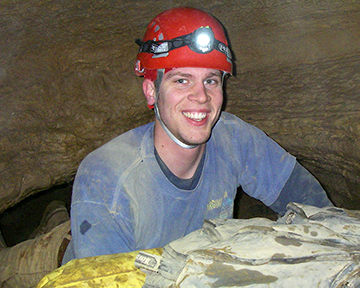 I joined MUSG my first semester at JMU. It quickly became the place I turned to for a fantastic time every weekend with friends I knew who were sincere, caring, and accepting. Every weekend was a different adventure: either caving, hiking or camping, and each one had its own new, crazy story to tell at the end of each trip. Being a member of MUSG gave me an outlet from school and a place to be myself, ultimately helping make me into the person I am today.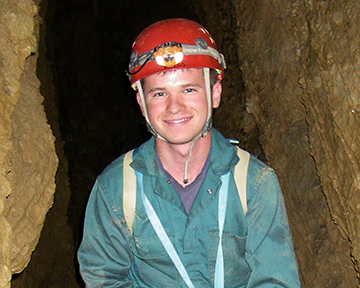 When I saw the Caving Club's poster at Student Org Night, I was immediately hooked. I saw the cool places they went and I wanted to be as badass as them. Four years later, after rappelling down 120-foot pits and seeing underground waterfalls, I consider myself fairly badass. I made a lot of awesome friends on the way and some of them are among the best friends I made in college. This was as one of the most fun clubs and I'm glad I joined.
Secretary & Member 2008-12
I had never felt as much adrenaline as when I explored my first cave, and I still feel that same exhilaration each time I've gone underground since college.
The connections you make with other caving members are deep and lifelong, meeting them has truly changed my life. Joining this club was, hands down, my best decision at JMU.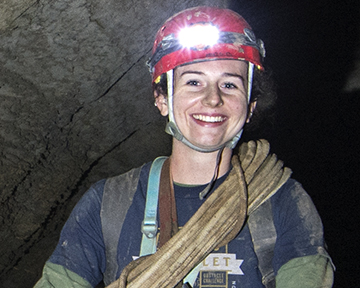 Member & Secretary 2012-16
Caving with MUSG has literally let me see and become part of another world, both geographically and socially. If you think you have an insatiable wanderlust, then being a part of this club is the best way to scratch that itch for adventure.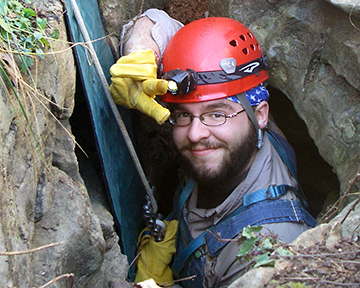 The caving club made my college experience. It gave me the skills to become a real "caver." But most importantly, it gave me a great group of friends, which my wife is included, along with many of my favorite memories and best stories.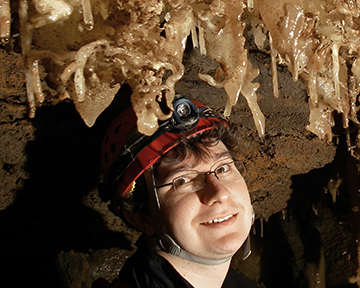 Being a member of the MUSG family instilled a desire and passion to explore the world underground and push the limits of my comfort zone, all while creating some some of the greatest memories and friendships of my undergrad years. I will always hold MUSG dear to my heart.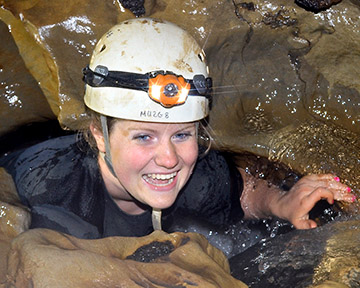 Joining MUSG was by far one of the best decisions I have ever made. It led me to friends that I consider my family, the sport I absolutely love, and many, many amazing experiences that I would not trade for anything in the world. But the most important thing it's done is to help me find who I am.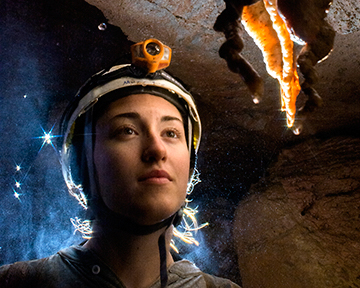 Member & President 2015-19
Joining MUSG helped me discover my passions and the kind of people I want to experience them with. I did not understood the mysteries of underground Earth, interestingly unknown to most people. My favorite part of being in the club was watching as new members began to understand the immense beauty that resides in such a dark and isolated place. MUSG is one of the best opportunities you may have to rediscover yourself, push your own boundaries, and become more confident in your abilities below and above ground in everyday life. Entering the JMU caving community is easily the best decision I made entering the University.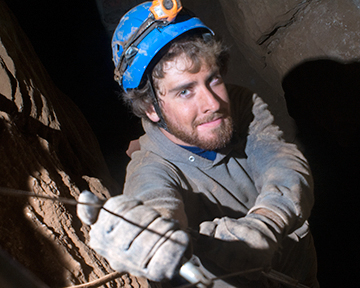 Member & Secretary 2016-20
Joining the caving club was one of the best decisions I've ever made. I found a family whom I learned to trust during challenging situations. It helped me discover who I am and taught me how to be resilient, both physically and mentally. The beauty of the underground world is incomparable and astounding, especially to geologists like me. This is how I discovered my passion for caving and studying the secrets of how they're formed. So far, I've completed 3 research projects on cave geology and currently work my dream job as a caving geologist for the National Park Service. I don't know where I'd be right now if I hadn't joined MUSG.